Rowan University
STEM Education
Rowan University is a leader in the education, research, and innovative disciplines favored within the highly competitive fields of science, technology, engineering and math (STEM).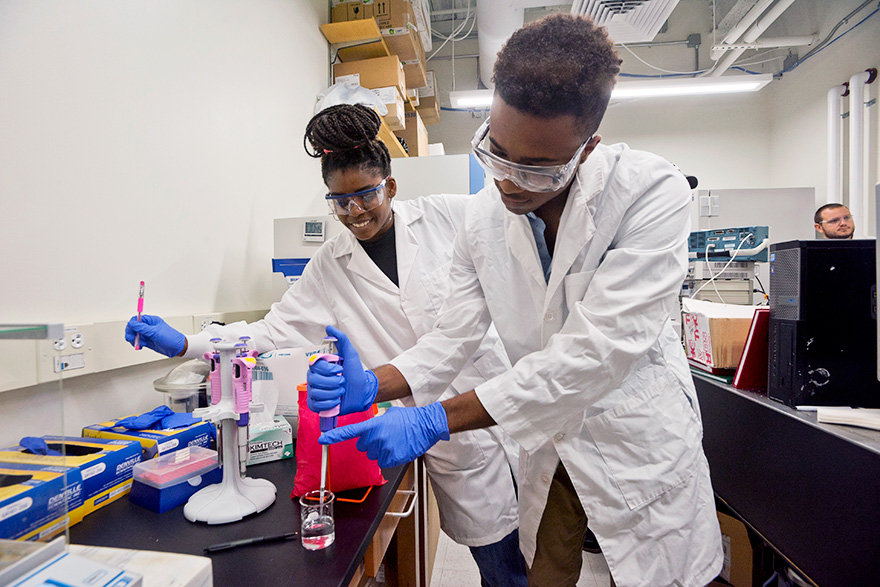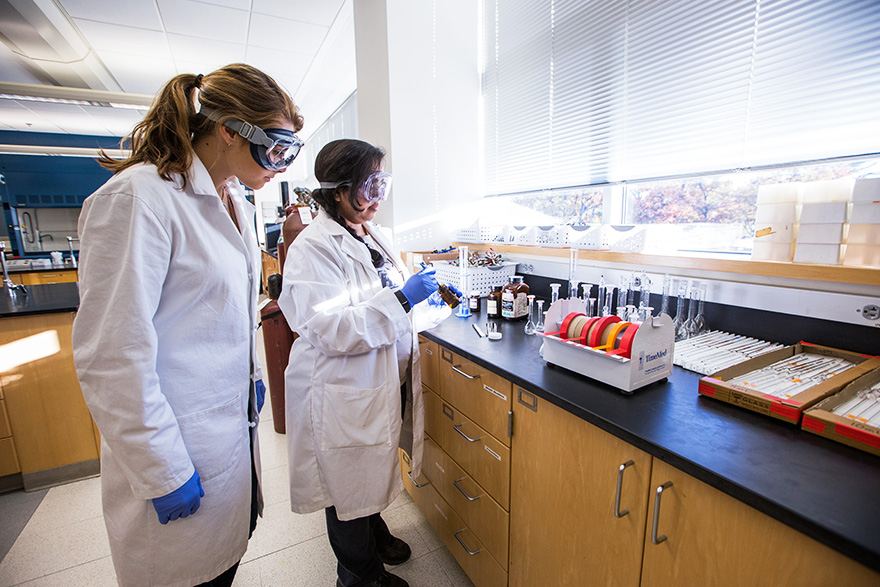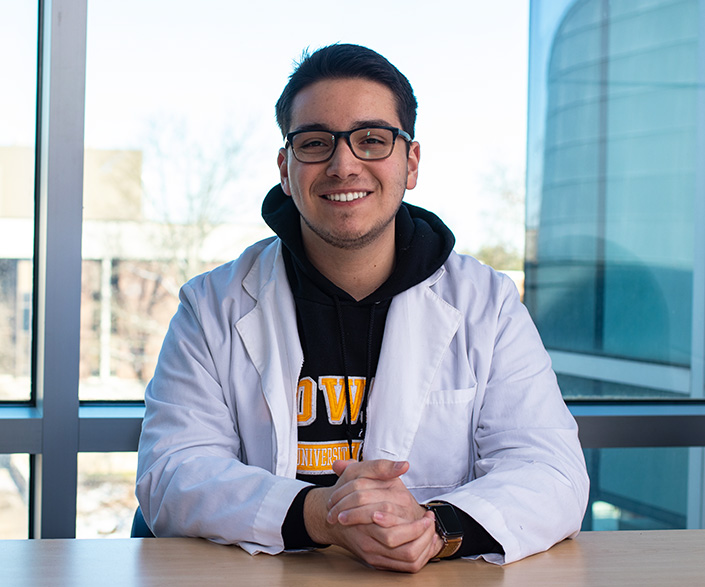 Text
STEM Education
Home to the South Jersey Technology Park and Virtual Reality Center, Rowan serves as a hub for research and innovation addressing the needs of growing technology businesses. Students in our STEM programs collaborate with faculty and external research sponsors locally as well as internationally. Our faculty are renowned for their research expertise, competitive grant awards and publications in prestigious peer-reviewed journals. STEM degrees are offered through Rowan's nationally recognized Henry M. Rowan College of Engineering, College of Science & Mathematics, and College of Education.
STEM Degree Programs
Degree Programs
M.S. in Bioinformatics
M.S. in Chemical Engineering
M.S. in Civil & Environmental Engineering
M.S. in Computer Science
M.S. in Data Analytics
M.S. in Electrical & Computer Engineering
M.S. in Engineering: Biomedical Engineering
M.A. in Mathematics
M.S. in Mechanical Engineering
M.S. in Pharmaceutical Science
M.A. in STEM Education
Master of Engineering Management
Ph.D. in Engineering
Certificates of Graduate Study (COGS)
Combat Systems Engineering
Computational Data Analytics
Cyber Security
Health Data Management
Networks
Software Engineering
Web Development
Next Start Date Spring 2021
days
Hours
Minutes
Seconds
Ready to Start Your Journey?
Apply Now