Sterling Business School, Ukraine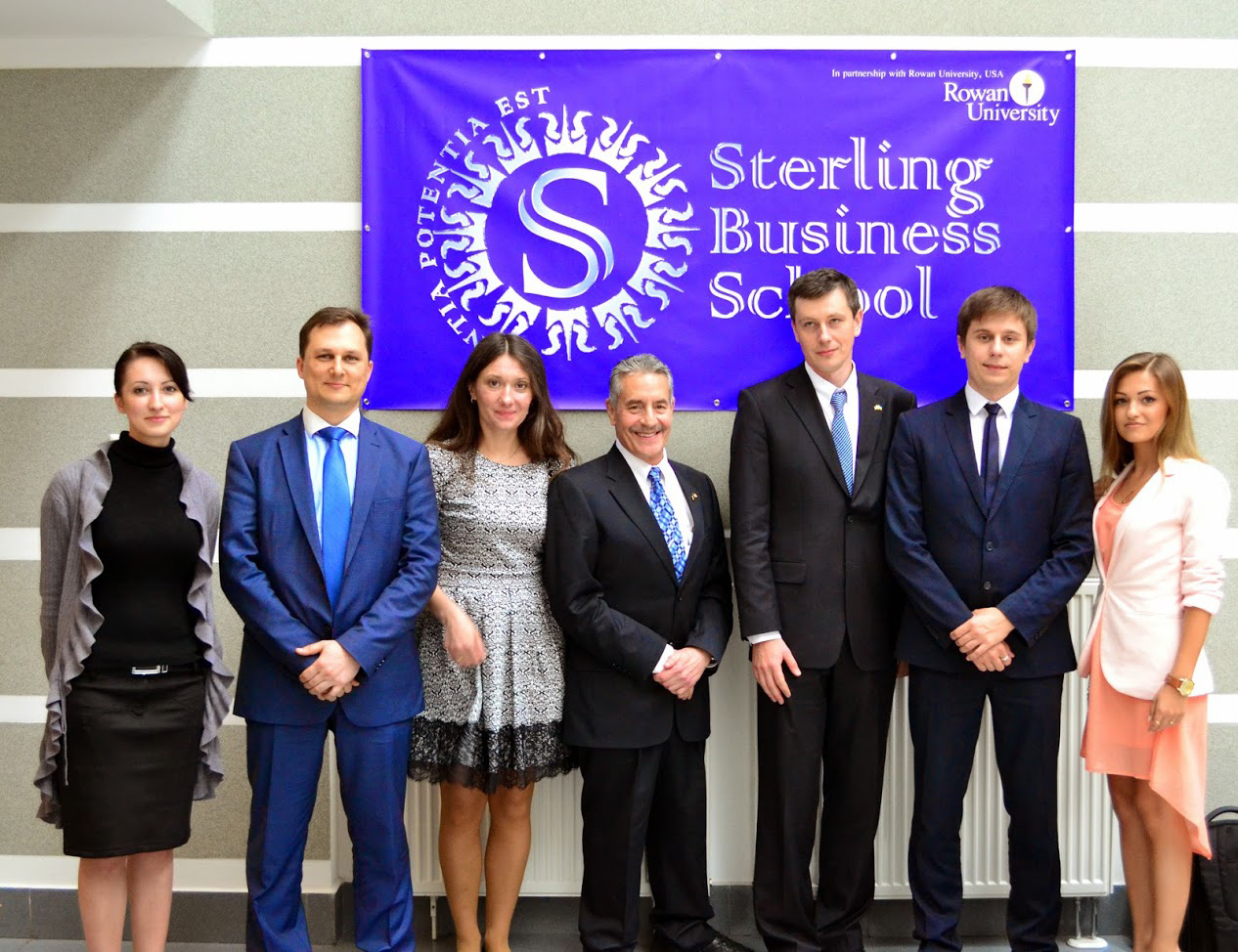 About the Partnership
The Sterling Business School, Ukraine (www.sbs-ua.com), and Rowan University's Global Learning & Partnerships have been collaborating to provide high-level business education to the growing professional business class in Ukraine since May 2007.
At that time, a team of three Rowan University professional trainers traveled to Ukraine's capital, Kyiv, and also to the industrial city of Donetsk in eastern Ukraine, to provide clients there Six Sigma Yellow Belt training. This training, conducted in cooperation the Donetsk Chamber of Commerce and Industry, was very well received by the more than 50 clients who attended this pilot project.
Since then, Sterling Business School has worked with Rowan Global to provide a multiplicity of training programs, including Professional Team Building, American Business English, Logistics, and market economics oriented customized training programs. The goal of the partnership between Sterling Business School and Rowan University's Global Learning & Partnerships is to make available to Ukraine, as well as to the other former Soviet republics, first-class Western oriented management and business practices.
Ukraine, one of the largest republics in the former Soviet Union, is now the largest country in Europe, with a highly educated workforce and the most democratic government of all the former Soviet states. A country of 47 million people, with rich industrial and agricultural potential, is the ideal marketplace for Western oriented market economics and high-level professional educational content.
Sterling business school is also networking with local and regional universities and institutes to build relationships and collaborations within the local Ukrainian educational community. Additionally, Sterling Business School is also developing a relationship with the "Kyiv Post," the largest English-language publication in Ukraine.
As the world economy emerges from the crisis of the last few years, it is expected that the partnership between Sterling Business School and Rowan Global will be ideally positioned to emerge as one of the educational leaders in this underdeveloped yet growing and dynamic educational marketplace.
Rowan University and Sterling Business School continue to build on the legacy of the 1967 Holly Bush summit, held at the then Glassboro State College, to project Rowan University and its first class business education programs in Ukraine and in the region.