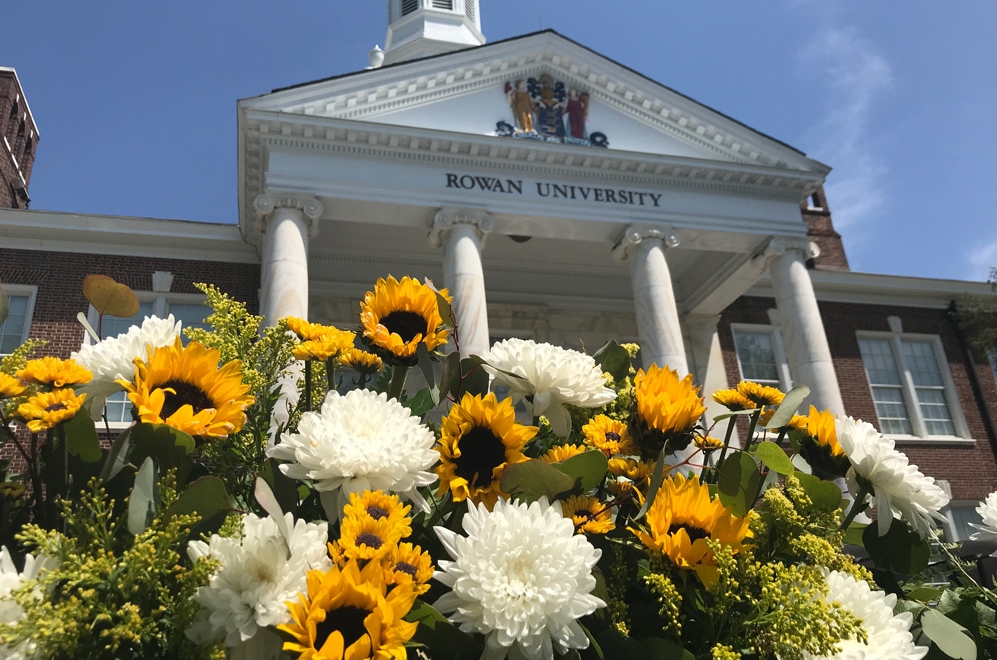 Bill Instructions
Billing
Information on the costs of all registered courses will be listed in Banner Self-Service. This online account summary is your official bill and no other notification or bill will be sent. Upon registration for a course, charges are generated and placed on your account. Rowan requires that you pay in full for all courses (or have financial aid or set up an approved deferred payment plan) for the entire term by the appropriate deadline.
For registration occurring before the official payment due date for the term (see Bursar's Office for exact date), payment-in-full is due on or before the due date.
For registration occurring after the official payment due date for the term, payment-in-full is due at the time of registration. Late-registration fees may apply.
For registration occurring during the first week of a course, payment-in-full is due immediately. Late-registration fees may apply.
For a list of FAQs related to Bursar services and billing, visit their website: here.
To View Your Bill
Log into your Self-Service Banner account here and select the "Bursar" tab on the main menu.
Select "Official Billing and Account Statement". This will provide you with a real-time summary of your semester account statement.
Notes:
If you do not pay in full (for the term in question) by the appropriate deadline, per Rowan University policy, you may be dropped from all registration for that term and/or a hold placed on your account. All future registration will be barred until your account is settled. You must drop your courses within the required drop timeframe, or you will be held financially responsible.

It is always our goal to keep you on track for your program, so as soon as you are able to make payment in full, contact Rowan Global at global@rowan.edu, and we will work with you on a new registration plan. Current RN-to-BSN students must contact the RN-to-BSN Program at nursing@rowan.edu.

Students should also be aware of the following:

If you believe that your bill will be covered by a third party, it is still your responsibility to ensure that third-party billing has been set up on your behalf before the appropriate deadline. Students should confirm this with the Bursar's Office.
Financial Aid Note: If you are awarded financial aid for the term in question, but the amount awarded is not enough to cover the total account balance in full, you may still be in danger of being dropped if you do not pay the difference owed before the appropriate deadline.
Health Insurance
For information on health insurance cost, benefits, and waiver instructions, visit the Bursar's website.
Convenience Charge
The credit card convenience fee for tuition and fee payment is 2.85%.
Payment Instructions
To Pay Your Bill or Enroll in a Deferred Payment Plan
Visit the Banner Self Service website
Select e-Pay Center
Select View Bill and Make a Payment

You will be directed to the secure payment site. First-time users will be prompted to give consent to receive the 1098-T tax form electronically.

To pay your full-term balance, select Make a Payment OR to enroll in a deferred payment plan, select Payment Plans from the top of the page.
If you are expecting financial aid, you need to review and accept your financial aid award to have it applied to your bill. To view and accept your financial aid:
Log into your Student Self-Service Banner Account
Select Access Banner Services; Secure Area Login
Select the Financial Aid Tab then Select Award for Aid Yr
Select Aid Year from the Dropdown Box and click Submit
Select the Award Overview tab
Select the Accept Award Offer tab
Accept Awards and Submit

You can view a how-to video on this page.
For questions about financial aid, contact the Financial Aid office at 856-256-4250 or financialaid@rowan.edu.
Deferred Payment Plan
Anyone choosing to enroll in the Bursar's deferred payment plan (which splits your charges into five payments across the term or three payments for summer term) must follow the deferred-payment due dates as outlined by the Bursar. For information on the deferred payment option, visit the Bursar's website.
Those admitted to a Rowan Global program in Module B (the second half of the term) may still join the deferred payment plan but would join the payment timeline already in progress which might mean a higher down payment and fewer installments.
Notes:
Rowan policy is that all official University correspondence is sent to your Rowan email address; therefore, it is vital that you check your Rowan email on a daily basis. To make sure you are receiving all of your emails, or to forward your Rowan email to a personal account, please click here.
Failure to check your Rowan email or your registration in Banner Self Service is not an acceptable excuse for late payment or non-payment.
For questions about your Rowan Global registration, please contact Rowan Global Academic Services, Enterprise Center, 2nd Floor, 856-256-5435 or global@rowan.edu. Current RN to BSN students should contact the RN to BSN Program at nursing@rowan.edu.