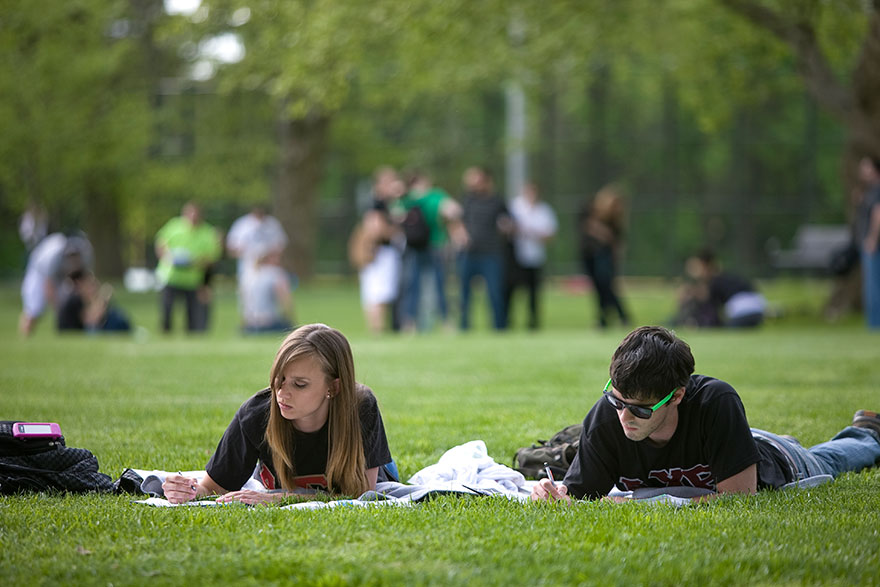 Summer & Winter Sessions
Get Ahead in Your Studies
For Current Rowan Students
For Visiting Students
Summer & Winter Schedules
Financial Aid
Rowan University offers face-to-face and online courses with various discounts during summer and winter sessions.
This is your opportunity to adjust your courseload on your schedule, catch up on degree requirements, or bump up your GPA.
If you're a current Rowan student, all you have to do is find your desired courses via Section Tally and register.
Select your courses
Any visiting student can register for summer or winter session coursework at Rowan. 

Even if you are an incoming student (first-year, transfer, post-bac, or graduate-level) who has not yet been officially admitted... you can get started early.
Learn how to register
Both Summer and Winter courses are offered in sessions of differing lengths with differing drop/add deadlines.
Select the sessions that you and your advisor find work best for you.
See the current schedules
Financial aid may be available for current Rowan University students taking summer courses.
In fact, the Tuition Aid Grant (TAG) is available this summer for the first time! If you received the TAG grant at Rowan University during the preceding fall/spring terms, you can now qualify for TAG funding by enrolling in at least 6 credits for summer 2023*.
*HESAA has authorized the distribution of the TAG grant only for summer 2023. It is NOT guaranteed to be available for additional summer terms.
Visit our Financial Aid web page for more information. 
Questions? Please contact:
Office of Financial Aid
Phone: 856-256-4250
Email: financialaid@rowan.edu
Learn More
---
Questions?
Please contact Rowan University's Office of Winter & Summer Sessions (OWSS). 
Phone: 856-256-5133
Email: winterandsummer@rowan.edu